Theory development and empirical research in the field of journalism and communication science are influenced by the digitalization of media in many ways, not least because of the availability of large amounts of individual traces of behavior over long periods of time. The novel area of computational communication science complements traditional empirical communication research with new methods as well as methodological perspectives. Our research group focuses on the automatic collection and computational modeling of individual user behavior and emerging communication processes and structures. This concerns theory development, e.g. via statistical and agent-based simulation methods, as well as data collection and analysis, e.g. in the area of ​​automatic content analysis and statistical modeling of complex data structures.
In addition to research on methodological issues of empirical communication research and the development and application of novel methods, we study the contents, use and impact of digital media. Specifically, we are interested in a diverse range of topics from Communication Research such as gender diversity in Communication Science, science communication, political agents' user behavior on social media, media selection in digital environments, and digital media use and mental health.
Recent publications
Kaiser, J., Fähnrich, B., & Heintz, L. (2023). Ups and downs on "r/science" — exploring the dynamics of science communication on Reddit. Journal of Science Communication (JCOM) 22(02), A08. https://doi.org/10.22323/2.22020208
Winkler, Y., Bachl, M., & Scharkow, M. (2022). Individual users' participation on political Facebook pages. Journal of Quantitative Description: Digital Media, 2. https://doi.org/10.51685/jqd.2022.019
Mangold, F., & Scharkow, M. (2022). Metrics of News Audience Polarization: Same or Different? Communication Methods and Measures, online first.
Stier, S., Mangold, F., Scharkow, M., & Breuer, J. (2022). Post post-broadcast democracy? News exposure in the age of online intermediaries. American Political Science Review, 116(2), 768-774.
Magin, M., Geiß, S., Stark, B., & Jürgens, P. (2021). Common Core in Danger? Personalized Information and the Fragmentation of the Public Agenda. The International Journal of Press/Politics,  online first.
Fähnrich, B., Wilkinson, C., Weitkamp, E., Heintz, L., Ridgway, A., & Milani, E. (2021). RETHINKING Science Communication Education and Training: Towards a Competence Model for Science Communication. Frontiers in Communication, 271.
Team
Professor
Email: scharkow@uni-mainz.de
Tel: (+49) 6131 39-26842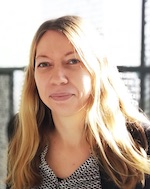 Wissenschaftliche Mitarbeiterin |  Research Associate
Email: lheintz@uni-mainz.de
Tel: (+49) 6131 39-30513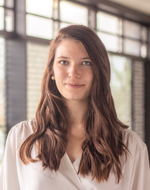 Wissenschaftliche Mitarbeiterin |  Research Associate
Email: alicia.ernst@uni-mainz.de
Tel: (+49) 6131 39-30099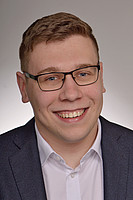 Wissenschaftlicher Mitarbeiter |  Research Associate
Email: yannick.winkler@uni-mainz.de