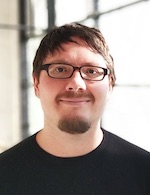 Michael Scharkow is Professor of Computational Communication Science at the Department of Communication.
Prior to joining the department, he was Professor of Communication at Zeppelin University, Friedrichshafen (2017 - 2019), research associate at the University of Hohenheim (2010 - 2017), the University of Münster (2012 - 2017) and the Berlin University of the Arts (2006 - 2009). He received his PhD in 2011 from the Berlin University of the Arts with a dissertation on automatic content analysis and machine learning. He obtained his MA in Communication, Political Science and Sociology from FU Berlin in 2006.
Michael Scharkow is currently serving as associate editor for the Journal of Communication. He has previously served as the vice chair of the DGPuK methods division.